Duncan Family Hoop Dancers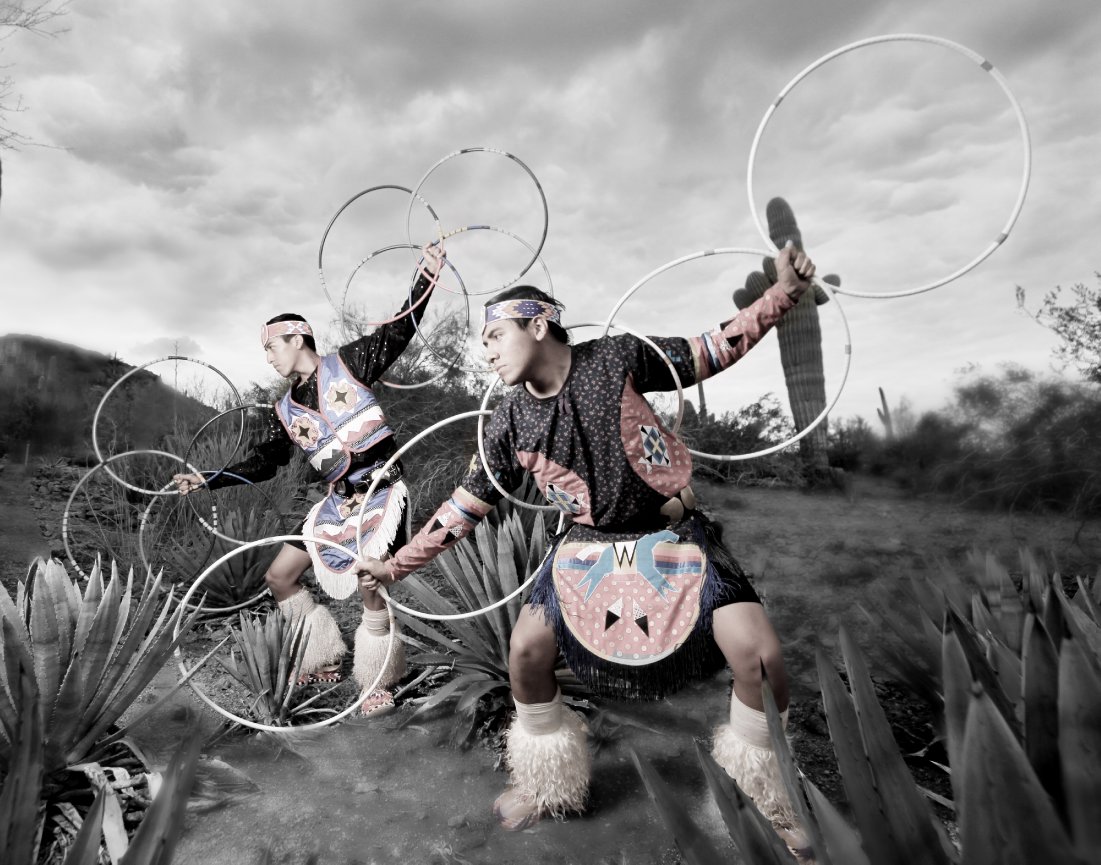 Talon and Sky Duncan, photographed in Phoenix Arizona. Talon and Sky are Apache, Arikara, Mandan and Hidatsa world champion hoop dancers. 
Check out our recently released Project 562 Road Story featuring Sky and Talon:
I loved having the opportunity to meet the Duncan family. I have so much respect for their  commitment to preserving culture through family dance.