Exhibition Honoring Native Women Opening at Harvard
I am incredibly excited to announce that I will be opening a new Project 562 exhibtion on my birthday this month, at Harvard University, and I'd love for you to celebrate with me!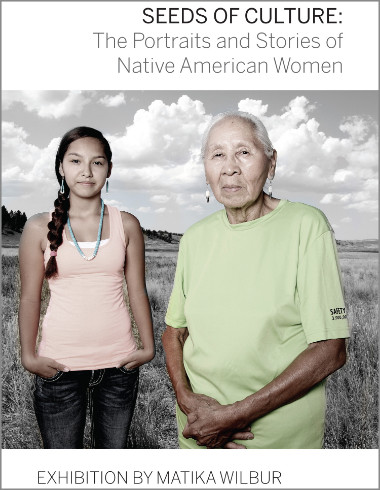 Thursday, April 28, 2016, at 5 PM
Knafel Center, 10 Garden Street
Radcliffe Institute for Advanced Study, Harvard University
At the opening, I'll give remarks, and a gathering will follow in the exhibition space with the Harvard University Native American Program (HUNAP), Radcliffe fellows, Harvard faculty and staff, and members of the arts community at Harvard and beyond.
RSVP: ventures@radcliffe.harvard.edu or 617-384-6742
Here's from the press about the show:
---
Matika Wilbur, an acclaimed photographer from the Tulalip and Swinomish tribes (Washington), is the creator and director of Project 562 and the only Native American photographer and social documentarian to be welcomed into each of the 562+ Native American sovereign territories in the United States. For the past three years, Wilbur has collaborated with scores of tribes to share the images and truths of Native American peoples.
Wilbur's exhibition at the Radcliffe Institute at Harvard University—Seeds of Culture: The Portraits and Voices of Native American Women—provides remarkable insights into contemporary Native American women. Wilbur has curated the striking photographs from among the thousands of portraits she has taken in recent years. The photographs are accompanied by written narratives and audio of the interviews she conducts as part of her project. Elders, activists, educators, culture-bearers, artists, and students have shared with Wilbur their realities as Native women. They convey how ancestral and contemporary identities shape their lives and hopes in Indian Country.
As Wilbur explains, "We portray the extraordinary lives and stories of Native women throughout North America. I believe the viewers will experience great understanding and connection with these remarkable women, just as they have enlightened and inspired me. Native women are traditionally the stewards of the vital relationship with land, and have remained principal advocates for mother Earth, from fracking protests to enduring matrilineal values. By exposing the astonishing variety of the Indian presence and reality, we will build cultural bridges, abandon stereotypes, and renew and inspire our national legacy."
More Information here: https://www.radcliffe.harvard.edu/event/2016-matika-wilbur-exhibition-opening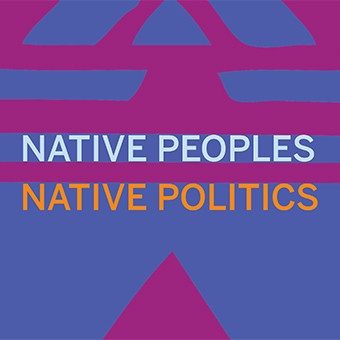 The Project 562 show is a highlight of Native Peoples, Native Politics, a Harvard-sponsored symposium on national Native American leadership. At 2:15 on Friday, April 29th I'll contribute ideas to the panel, "Native Politics in Literature and Art", along with Native Hawaiian writer Kristiana Kahakauwila and Sicangu Lakota musician, Frank Walk.
"Politics requires more than voting and electoral mobilization. It requires knowledge of law, organization, identity, history, and culture. This reality is very much evident in Native American life today, where Native communities are sovereign nations within the United States, yet must still negotiate politically within a federal democratic system that at times inconsistently honors their rights, their land and water, and their ways of life." - HUNAP