In the past few days, several folks have asked about my equipment... people are always fascinated with the camera's.  I have to be honest with you: I genuinely believe that some of the most expensive, sharpest, fanciest equipment doesn't make the photo, the mind makes the photo. It's the pre-visualization, technical ability and honest connection with the subject that creates great imagery. 
That being said, I am sooooooooo excited about my new lens!
Canon 50mm F1.2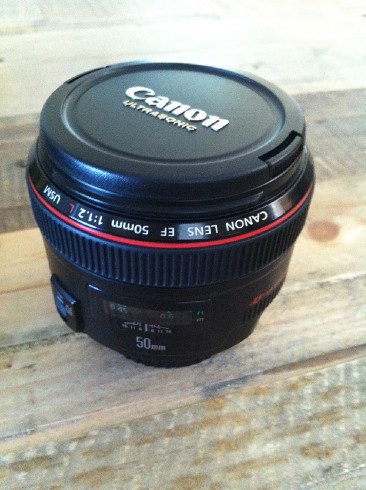 I began lusting after this lens when I was at my girl Margaux's house (fellow Brookie) and she showed me it's magical powers. There is much debate within the photo world about whether or not it's worth it to spend the extra money for the F1.2 (sharper, faster, sexier) or the F1.4. After much internal turmoil, and a hefty christmas contribution from my mom and brother, I decided on the F1.2. I did it yesterday, so stay tuned for the results.
My creative process involves "proofing" with the Canon 7D and then shooting film with the Mamiya Rz67, also known as "The Beast". She has the weight of an infant child, and we love her for it. Her features include a rotating/removable film back, waist finder and incredible lens quality. But the main reason I love this camera is because I shoot with it at my waist, so it gives me the ability to look into my subject's face as I'm shooting, which allows me to capture the person's true character.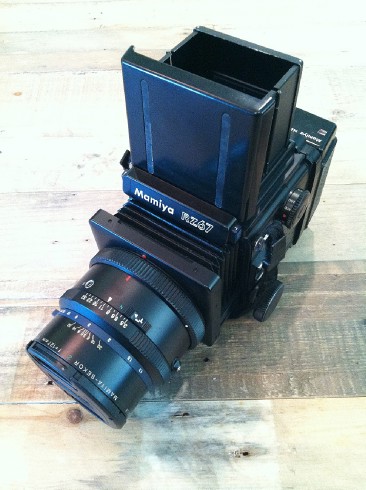 And here is a photo of the full schmorgesborg: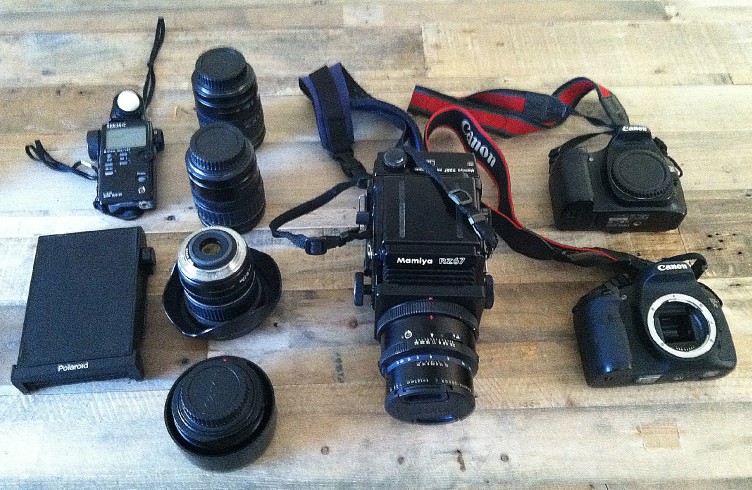 Some camera bag essentials include:
Light meter 
Poloroid back
10-22mm wide angle lens
Canon 30d (back up camera)
Canon 7d 
28-135mm image stabilization lens (which can pretty much be used for everything)
And here we are in action: