I didn't realize that I would be visiting one of the most beautiful places on earth when I set out for Paiute Country...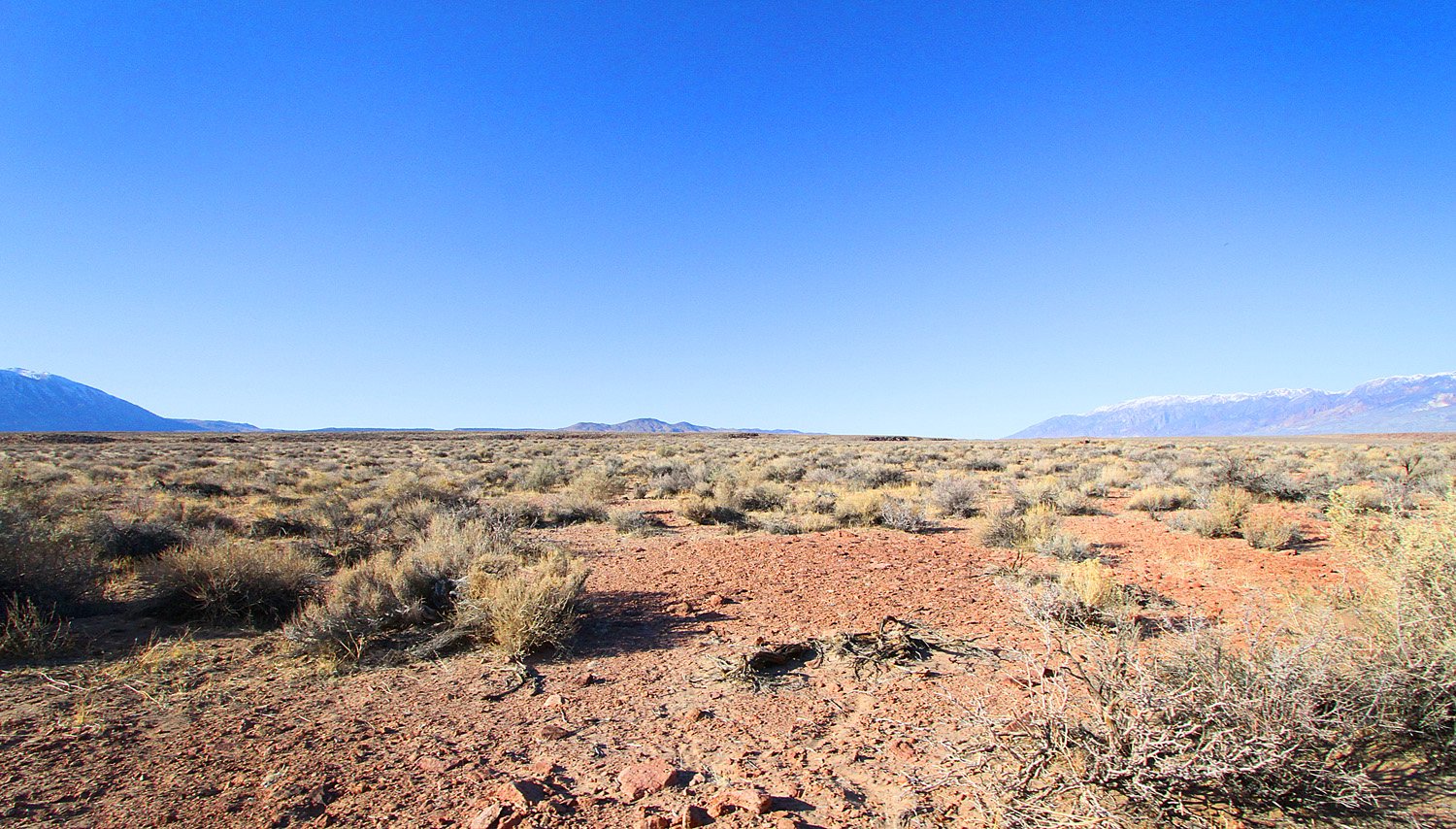 Locals call this location "The Bluffs"- which are the table lands north of Bishop. The White Mountains are on the Right, The Sierra Nevada on the left and smack in the middle is Casa Diablo.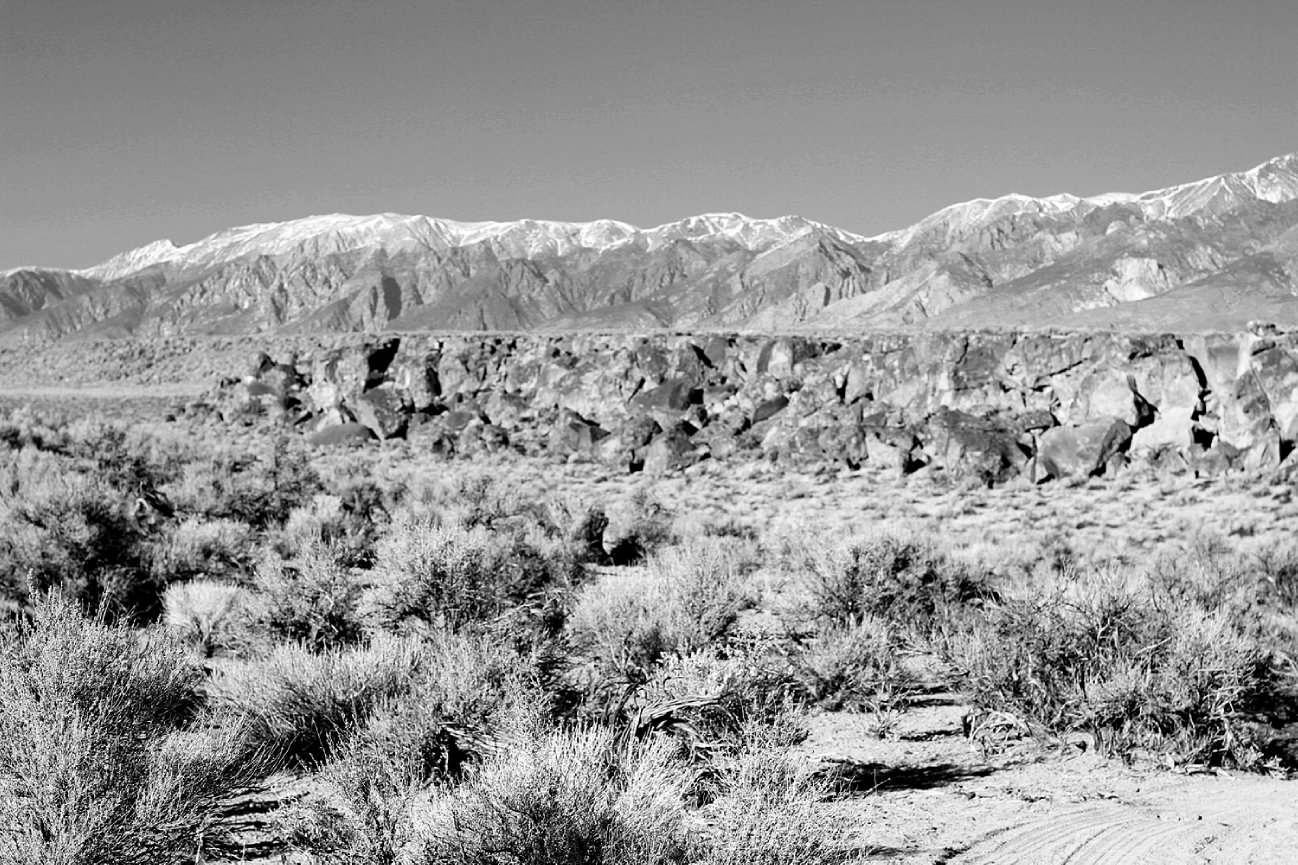 Another shot of The Bluffs looking into The White Mountains.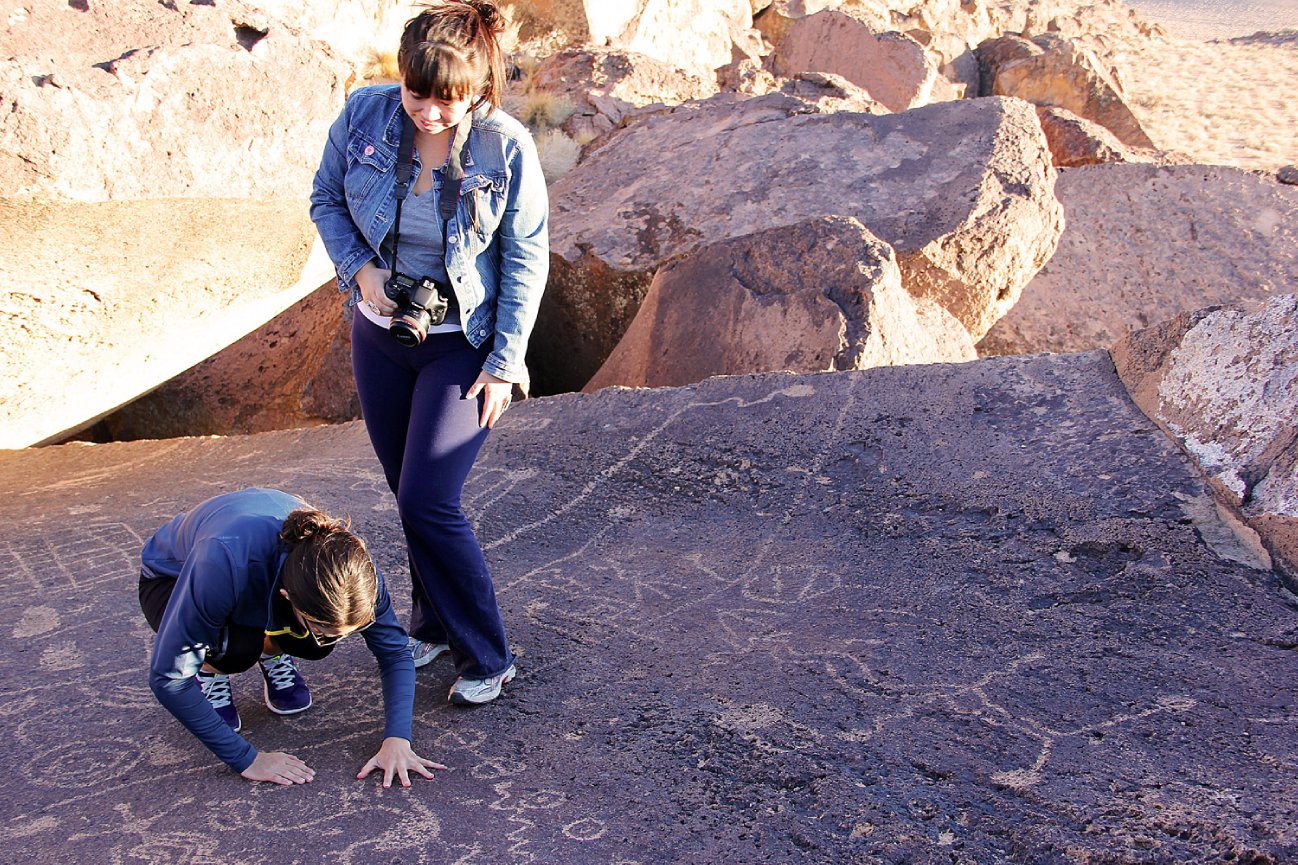 Anna is carefully examining the Petroglyphs...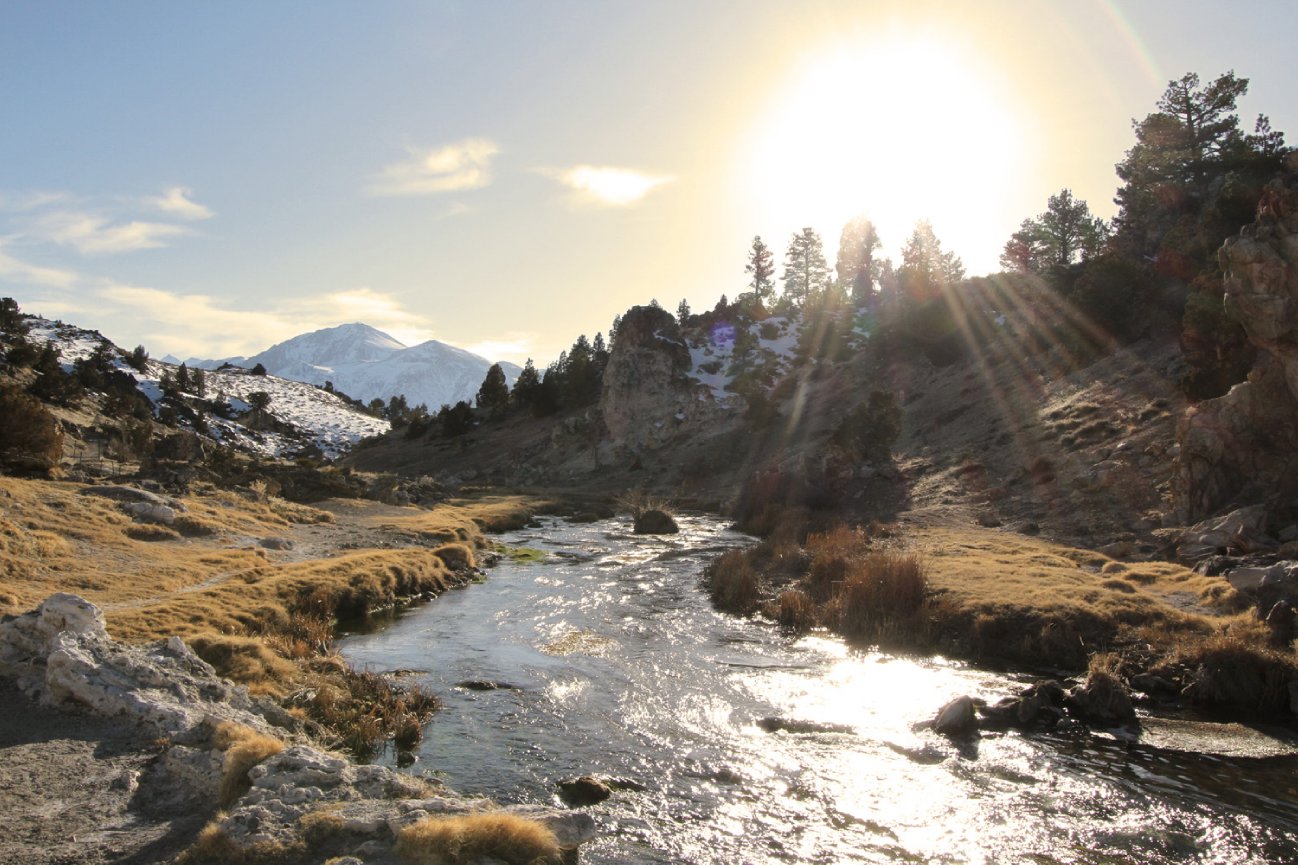 Hot Creek near Mammoth Lakes, CA.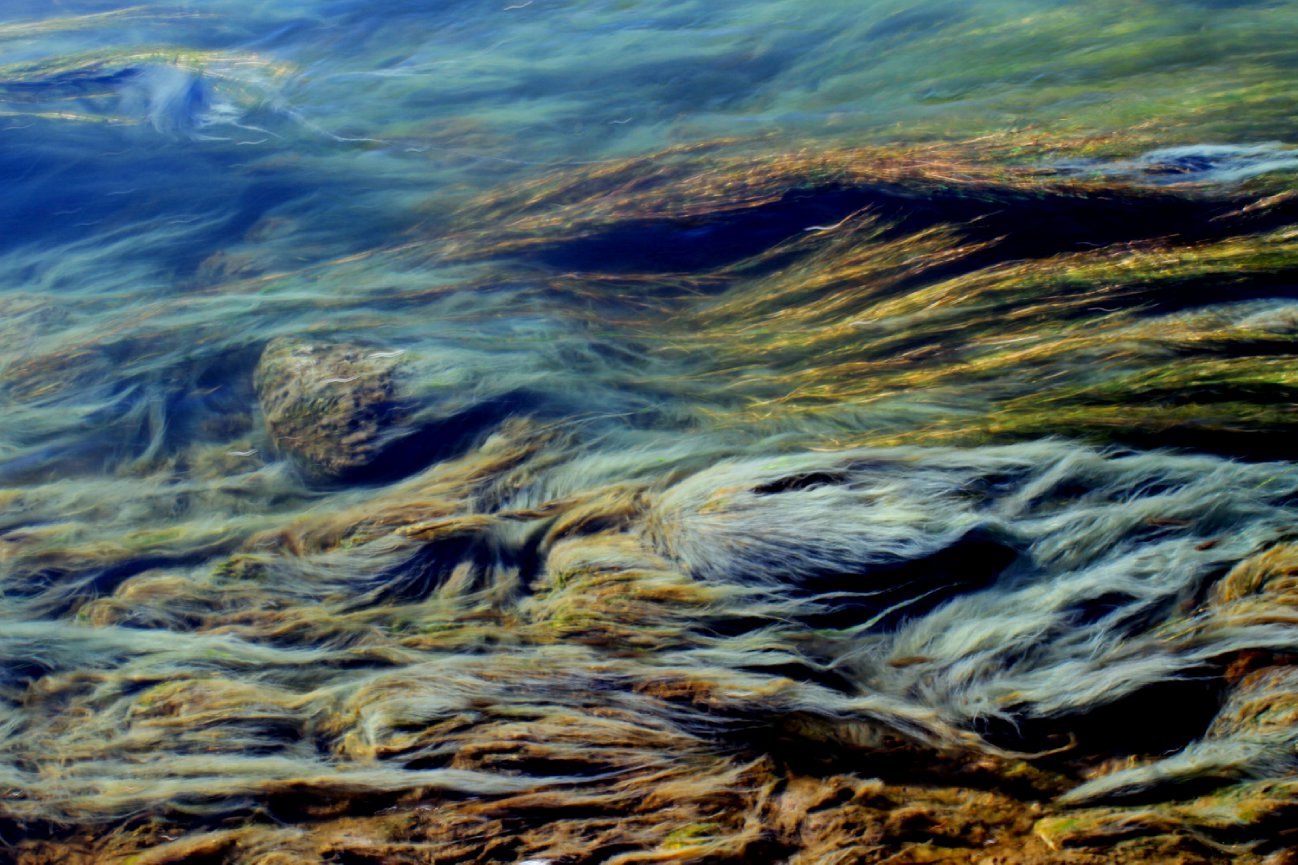 Volcanic heated water creates the warm environment for this sea moss.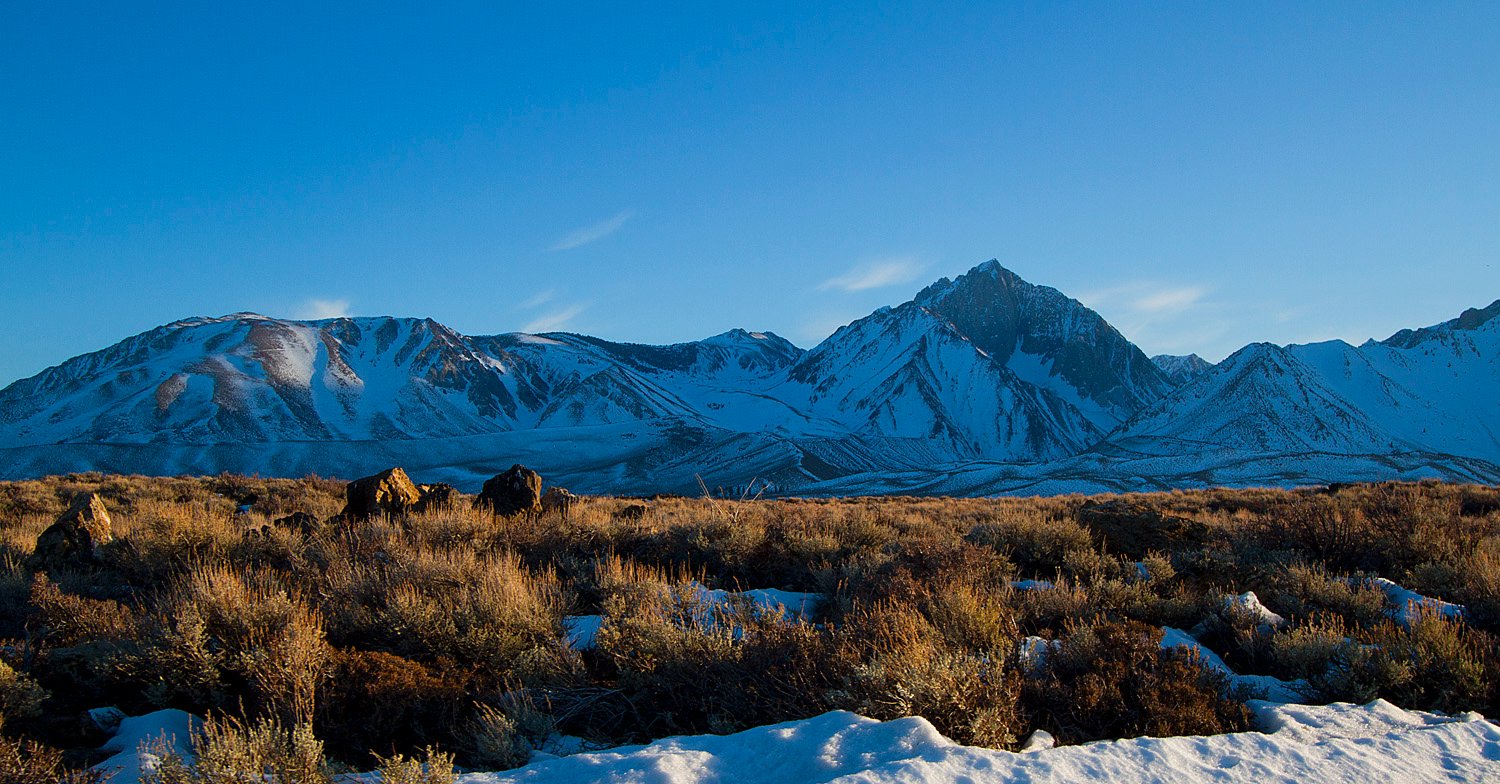 Mount Tom in the Seirra Nevada's.
Paiute's mischievous Coyote.