Project 562's Phase Two Fundraising Campaign
I am super excited to announce the launch of Project 562's Phase Two Fundraising campaign!
Please take a moment to have a look:
http://www.kickstarter.com/projects/matika/project-562-changing-the-way-we-see-native-america
Project 562 is seeking donations for critical funding for the second year on the road. Any support that you can offer will help to keep Project 562 strong and on target. I hope that you will feel inspired to support my ongoing effort to change the way that Native Americans are viewed in massive media. Project 562 has a long road ahead, but with your support, we can create this legacy together. Thank you so much for all of your love and encouragement thus far, I am honored to be moving forward.
//Matika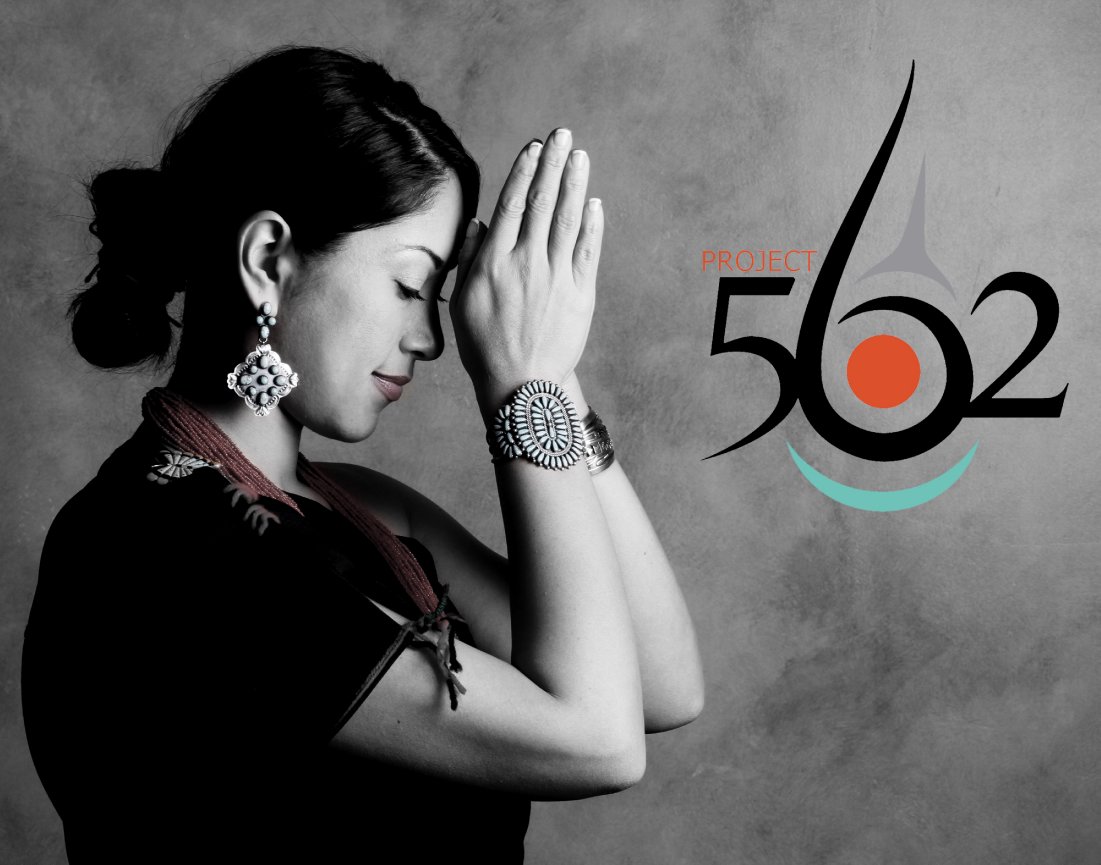 About Project 562
Last December, I sold everything in my Seattle apartment, packed a few essentials into my war pony, and hit the open road. Since then, I've been embarking on an epic adventure: Project 562.
For the past year I have been fulfilling the project's goal of photographing citizens of each federally recognized tribe in the United States (there are now 566). Most of the time, I've been invited to geographically remote reservations to take portraits and hear stories from a myriad of tribes, while at other times I've photographed members of the 70 percent of Native Americans living in urban settings. My hope, is that when the project is complete, it will serve to educate the nation and shift the collective consciousness toward recognizing our own indigenous communities.
Imagine walking through an exhibit and realizing the complex variety of contemporary Native America. Imagine experiencing a website or book, that offered insight into every Tribal Nation in the United States. What if you could download previously untold histories and stories from Apaches, Swinomish, Hualapai, Northern Cheyenne, Tlingit, Pomo, Lumbee, and other first peoples? What if you had heard those stories in grade school?
Project 562 is making all this happen.

New Reward Items
We are delighted to offer wonderful "reward" items for this year's Kickstarter. We've partnered with noted Native American fashion designer and artist Bethany Yellowtail for limited edition couture pieces along with original sweatshirts, spirit tees, sweater dresses, and Project 562 posters.We hope you'll be as pleased as we are with these unique, attractive acknowledgements of your support. If you'd like to see all of our new items, please click HERE.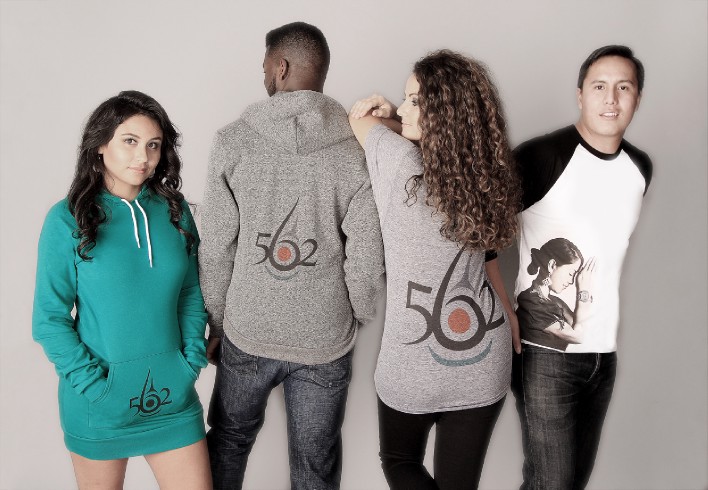 B.Yellowtail For Project 562
Bethany Yellowtail- fashion designer, stylist, and motivational speaker from the Crow and Northern Cheyenne Tribe has partnered with acclaimed photographer Matika Wilbur to assist in fundraising efforts for Project 562.  In this very exciting collaboration, Yellowtail has transformed the photographic talents of Wilbur into one-of-a-kind textile prints. She has created three, limited edition couture pieces that will serve as gifts to the generous contributors of Project562.
Fundraising and collaborative efforts, " to keep the momentum rolling for Project562", is the crucial goal for Yellowtail, however this partnership has stemmed from a larger belief both women share. By reclaiming and re-appropriating the 21st century image of Native Americans through Wilbur's photography and Yellowtails fashion savvy the pair aim to bring integrity and authenticity to contemporary American Indian representation in their fields of media and art.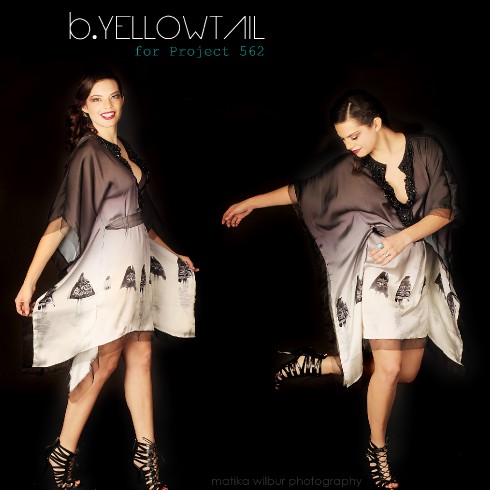 Peaches Joins Matika On The Road
Navajo filmmaker Deidra Peaches  will join Matika on the road to continue creating Project 562 Road Stories! Camille Manybeads Tso has been accepted to Northern Arizona University and started classes this week. We are really going to miss Camille's spunk, but we wish her well as she pursues higher education- we know she'll do amazing things.
Peaches is the co-founder of Paper Rocket Productions, the Native Indie Production Company that created our current Kickstarter. She has been working on their feature length documentary To' Ei Iina At' E' (Water is Life)" since 2010, which is set to debut April 25, 2014 at NorthWest Film Forum in Seattle. Peaches began her directorial career, when she made "magine for the National Museum of the American Indian's showcase. In 2009 her documentary Shimasani debut' at the Imaginative Film Festival in Toronto, Canada and in 2011, Peaches produced a film entitled "The Rocket Boy," which premiered at the 2011 Sundance Film Festival.
We are incredibly honored to have Peaches join us while we are in Arizona. We can't wait to bring you our first story about the Quechan struggle to protect ancestral burial sites in the desert.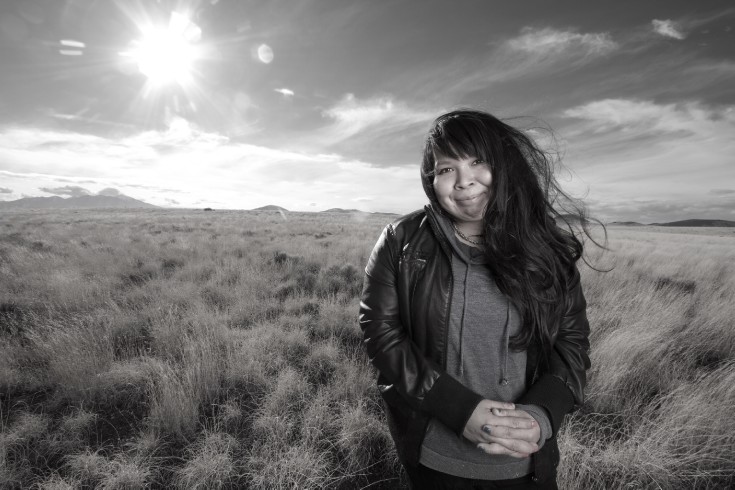 The Journey Continues
Since October, 2012, Project 562 visited over 170 unique Tribal Nations in Washington, Oregon, Montana, California, Arizona, and New Mexico. We are currently in Arizona photographing these tribes:
1. Fort Yuma
2. Cocopah
3. Tohono O'odham
4. San Xavier District
5. Pascua Yaqui Tribe
6. San Carlos Apache
7. Akchin
8. Fort McDowell Yavapai
9. Tonto Apache
10. Colorado River Indian tribes
11. Yavapai-Prescott Indian Tribe
12. Yavapai- Apache Nation
13. Fort Majave Indian Tribe
14. San Juan Southern Paiute
If you have friends (or know of affordable accommodations) in these communities that you think we should reach out to, please drop us a note.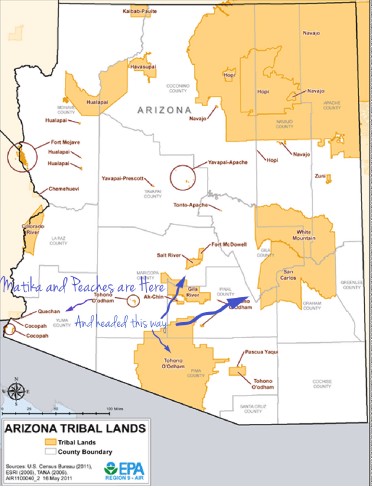 ###