Hello relatives,
It's been a while since I've posted one of these updates. A lot has changed but the work remains the same.
I'm a mother now, my baby Alma Bee is almost three and reminds me every single day why I do the work that I do. I got married last year to the love of my life, Lino. We tied the knot in the only way that made sense to us, with two ceremonies, a big party and the best music. Our baby Alma stood on the Longhouse floor with us - where our ancient songs tether us to the people and customs that make us. It truly "takes a village" to make ceremonies like this possible: from leaders, to the fire keepers, cooks, floor speakers, singers, weavers, artists and aunties- they all contributed. My friend Judy made my cedar swag. The next day we did it again under a beautiful woven arch made by my insanely talented friend Jayson Fann. The hilarious and brilliant Ryan Redcorn married us (anyone also binging the second season of Reservation Dogs?). It was truly the best day.
As my family grows, my travel style has changed. I've traded in my RV days for something a little more family-friendly, mostly airplanes and rental SUVs. My life looks a lot different now than it did when I started this project ten years ago. But the work remains the same, and I keep on keeping on with a steadfast dedication that grows with each new day.
This year I've really been focused on the Project 562 book. It will be published in Spring of 2023 via Ten Speed Press and Penguin Random House, available on a bookshelf near you! While I'm not "being photographer" as often as my heart desires, writing this book has been such fulfilling, community-rooted work. I've collaborated with the folks pictured in the 400-something pages to ensure their profile is a truthful and authentic reflection of them. I'm really proud of the way it's shaping up and I can't wait to share it with the world here soon.
In June, Project 562: Changing the Way We See Native America was exhibited in Times Square at the 2022 Photoville Festival! Photoville featured over 60 public art exhibitions, inspirational walking tours, in-depth panels, and interactive workshops across all 5 boroughs of New York and chose Project 562 for their Times Square location. 11 years ago, whilst living in Brooklyn, I went to Photoville, and tried to imagine myself showing there one day. I barely could. I didn't know what I would photograph. Or how. But this summer I found myself living out this very dream, and it's all because of Indian Country, and how she's loved me, and taught me everything worth knowing. I love our Indian people, and I love that I get to be a messenger of these stories. Project 562 is about celebrating the nuance and relationality of Indigeneity and I am beyond ecstatic to have shown just that in the largest public platform for innovative contemporary performance and visual arts and amongst incredible artists. The butterflies in my stomach are still dancing and I'm not sure if they'll ever stop.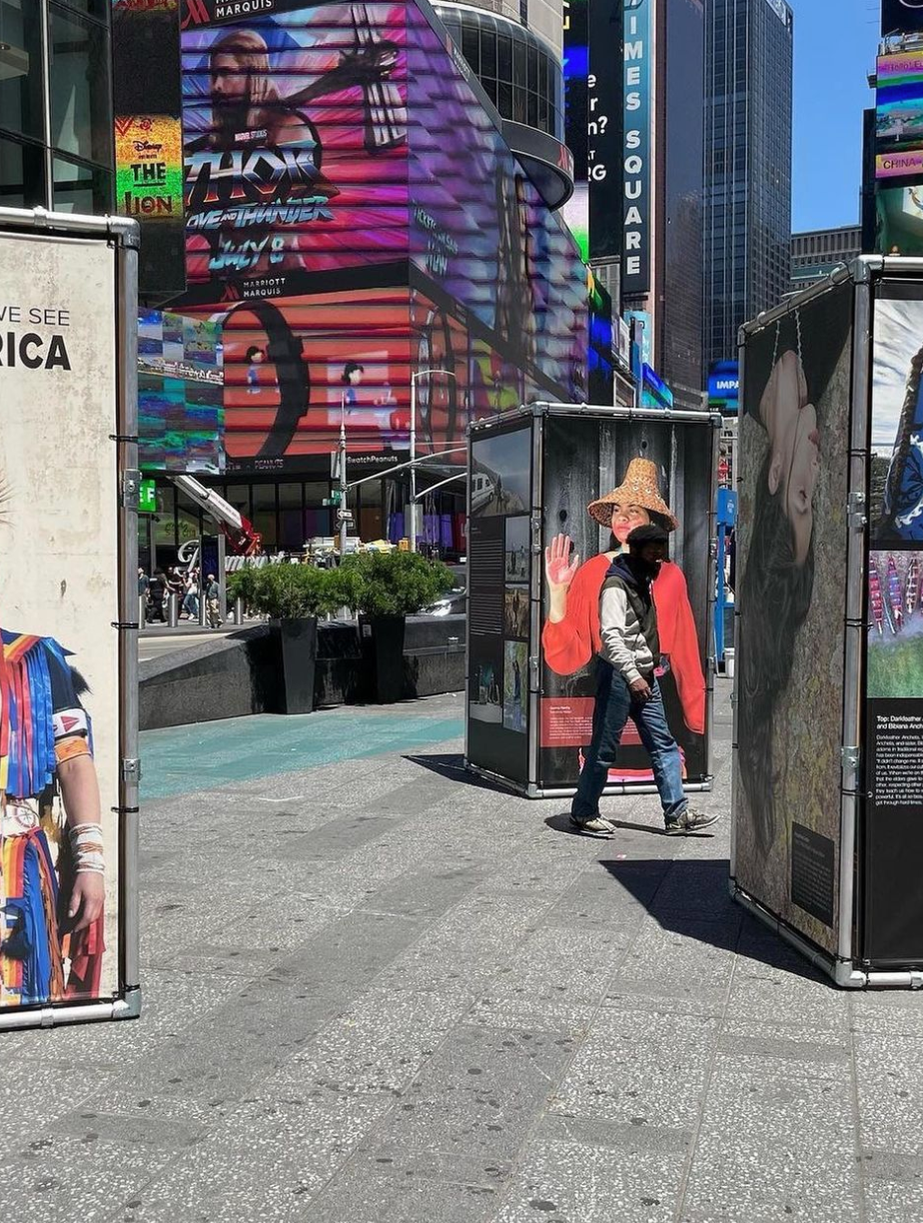 The images showed in Brooklyn too!
This July I took a break from the desk while my family and I traveled Alaska on assignment for Nat Geo. I spent the month making pictures of tattoo revitalization ceremonies across Iñupiat, Yup'ik, Athabascan, Unangax̂ and Tlingit territories. Witnessing the growth of tattoo tradition and the strength of the people who wear them moves me to tears. I think about the sacrifices of previous generations, their sheer resilience in protecting their time-honored traditions, and the commitment of their children to reinvigorate these practices and I see a future that's Indigenous. (Can't wait to share the photos with you soon.)
I have also been working closely with Santa Monica College on some campus-wide art activations that I'm really excited about. Alongside a class of brilliant and dedicated SMC students, as well as the Director of The Pete and Susan Barrett Art Gallery, Emily Silver, I have curated a new exhibit, "Project 562: Changing The Way We See Native America." This multimedia exhibit features seventy four portraits selected from the upcoming book. It's a small but poignant example of the Indigenous intelligence, resilience, and reverence I encountered on the road over the last ten years. I'm so grateful to the SMC students and community for their eager support in what has turned out to be a pretty cool show. It opens at The Barrett Art Gallery in Santa Monica on August 15th and will run through May 15, 2023. Consider this your formal invitation! (If you'd like a physical invitation, send me your address! I love old-fashioned snail mail.) I'll be at The Barrett Art Gallery on October 11th delivering a keynote followed by a gallery reception. If you're able to visit the show, send me a picture or tag @project_562. I'd love to hear from you.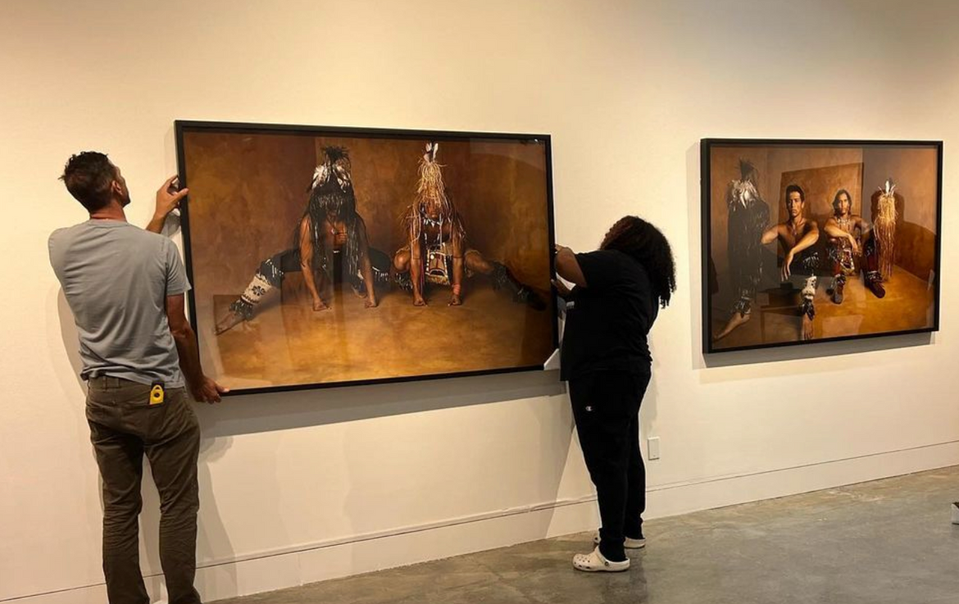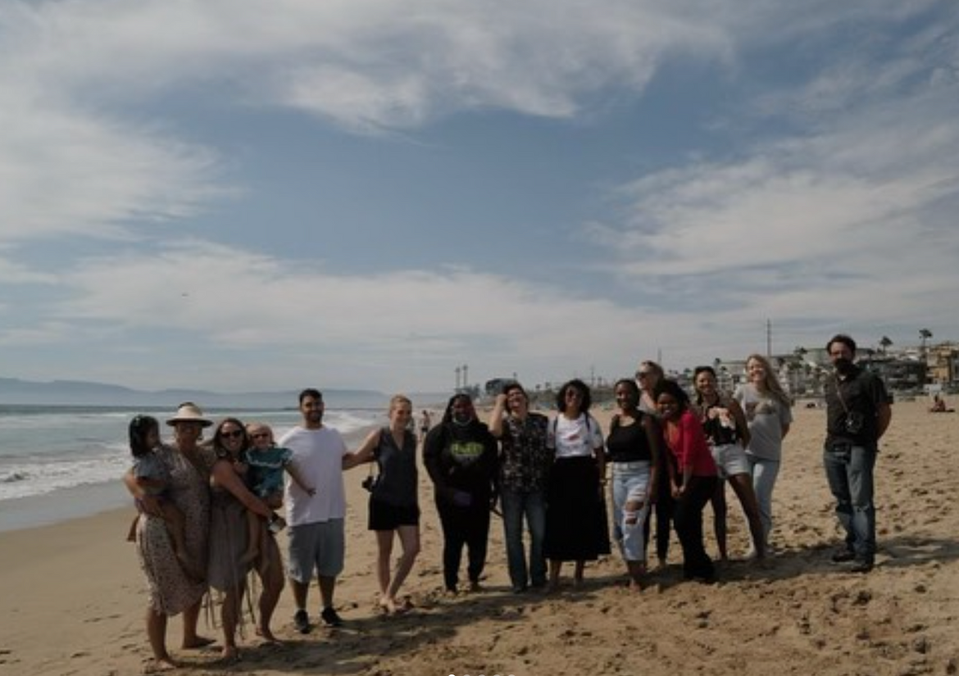 In November, the SMC students and I will host the Native Voices film festival and a live recording of the All My Relations Podcast with some really cool guests. The details are in the works and I will share them with y'all as they come!
For those of you in Santa Fe, you can catch me there on August 19th and 20th during the Urban Native Era, All My Relations Podcast and Project 562 SWAIA pop-up at Form and Concept. On Friday the 19th we'll be hosting a live All My Relations Podcast recording. We will discuss "rematriation" with our special guest Marquel Musgrave (Nanbé Owingeh). Live music will be provided by Laura Ortman (White Mountain Apache). You can get tickets here. If these tickets feel too expensive, or inaccessible, or you'd like to bring young people, email All My Relations Podcast, and we will be happy to accommodate you (and do some sort of good old fashioned Ndn trade). ​​Live podcast attendees are also invited to stay for our 'Santa Fancy Soiree' from 4 – 6pm. We are thinking of this as a fun and fabulous mixer to catch up and share laughs with our community. The soiree is open to everyone, even if you don't attend the recording. Just email AMR to RSVP and put yourself on the list.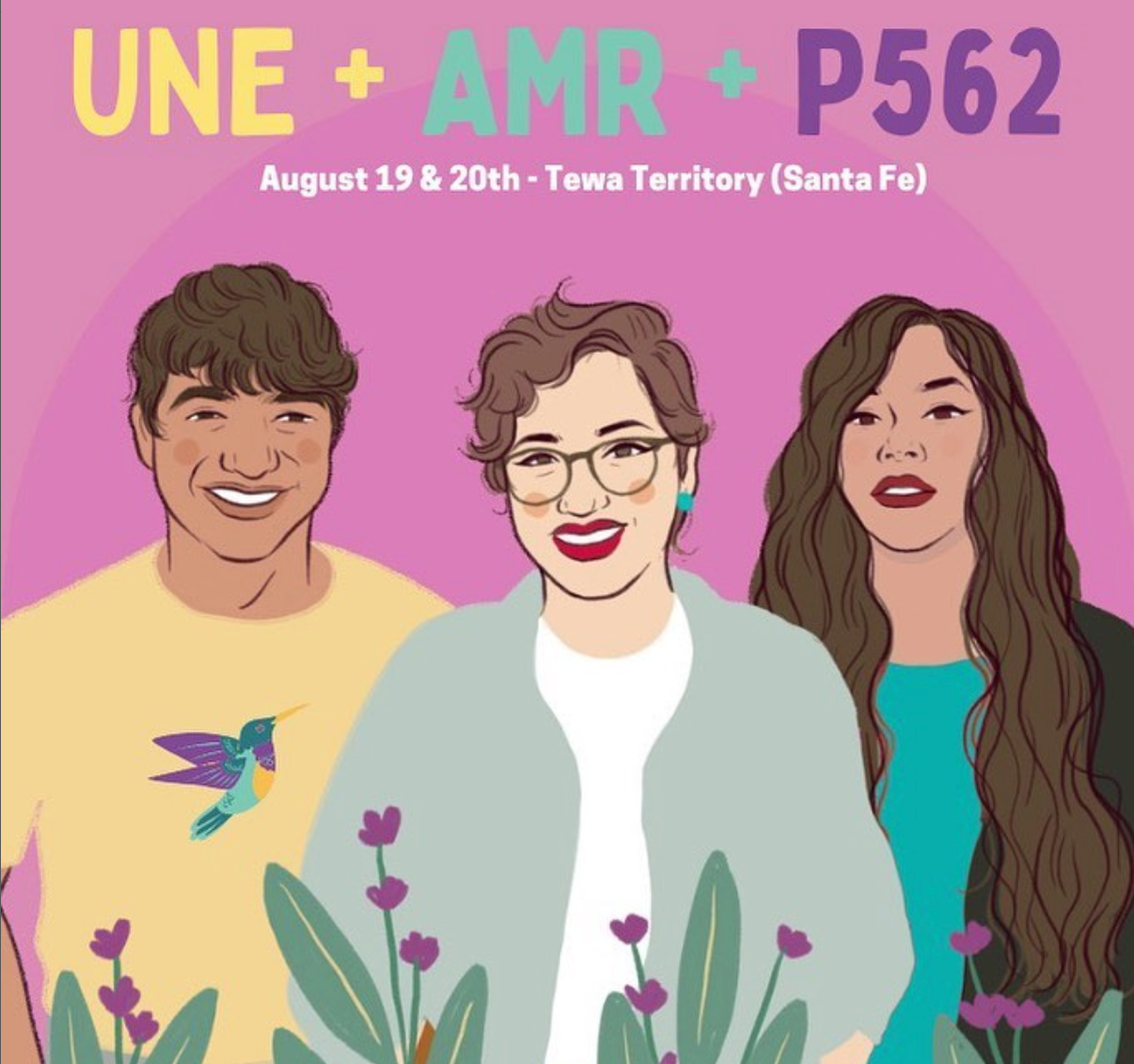 If you're around all weekend, I will be showing a mixed-media installation featuring portraiture, films, and interviews from the last ten years on the road at Form and Concept. The show will be up Friday - Sunday. Come through and say hi! On Saturday, you can find an All My Relations x Urban Native Era merch pop-up from at Form & Concept. We'll be selling All My Relations art prints, new earrings made by Ciara Sana, limited edition All My Relations mugs by Natasha Alphonse and more. After these last few pandemic years, we're looking forward to sharing real life space with our community and getting to know each other a little better.
This fall I will be hopping around the country to deliver keynotes and promote the book. You can find me at Tufts University and Penn State connecting with students and encouraging a decolonized ideology, in Chemakum territory on the Olympic Peninsula, in what is now called Portland, Oregon talking about land-based identity and more.
There are times I miss the comforts of home and an unpacked suitcase but when I connect with our relatives across this land, hear their stories and sit in their spaces, I know that I am where I'm supposed to be. I am so grateful for the community around me for lighting the way and making distant lands feel like home.
Oh and before I forget - I was profiled in the New York Times!(!!) Read it here: Through A Lens, Documenting Indigenous Culture. Featured in the article are images of Dr. Mary Jiron Belgarde LoRe (Pueblo of Isleta and Ohkay Owingeh), Kale Nissen (Colville) and a photo from Tribal Canoe Journeys. My friend Josue Rivas from Indigenous Photograph flew up to Tulalip and took my portrait for the piece. It's an honor to be the carrier of these beautiful stories of our people and to spend my life in narrative-correction work.
To see this massive documentary project come to fruition feels like a dream. And while I certainly don't mind taking a moment to stop and celebrate, I know there is a long road ahead. But it is not a lonely road. It is filled with loving relatives, deep belly laughs, warm food, good friends, cuddles with my baby Bee, Indigenous wisdom and a good dash of Indian humor. So T'igwicid to all who are on this journey with me and to all who are helping pave the way.
Xo,
Matika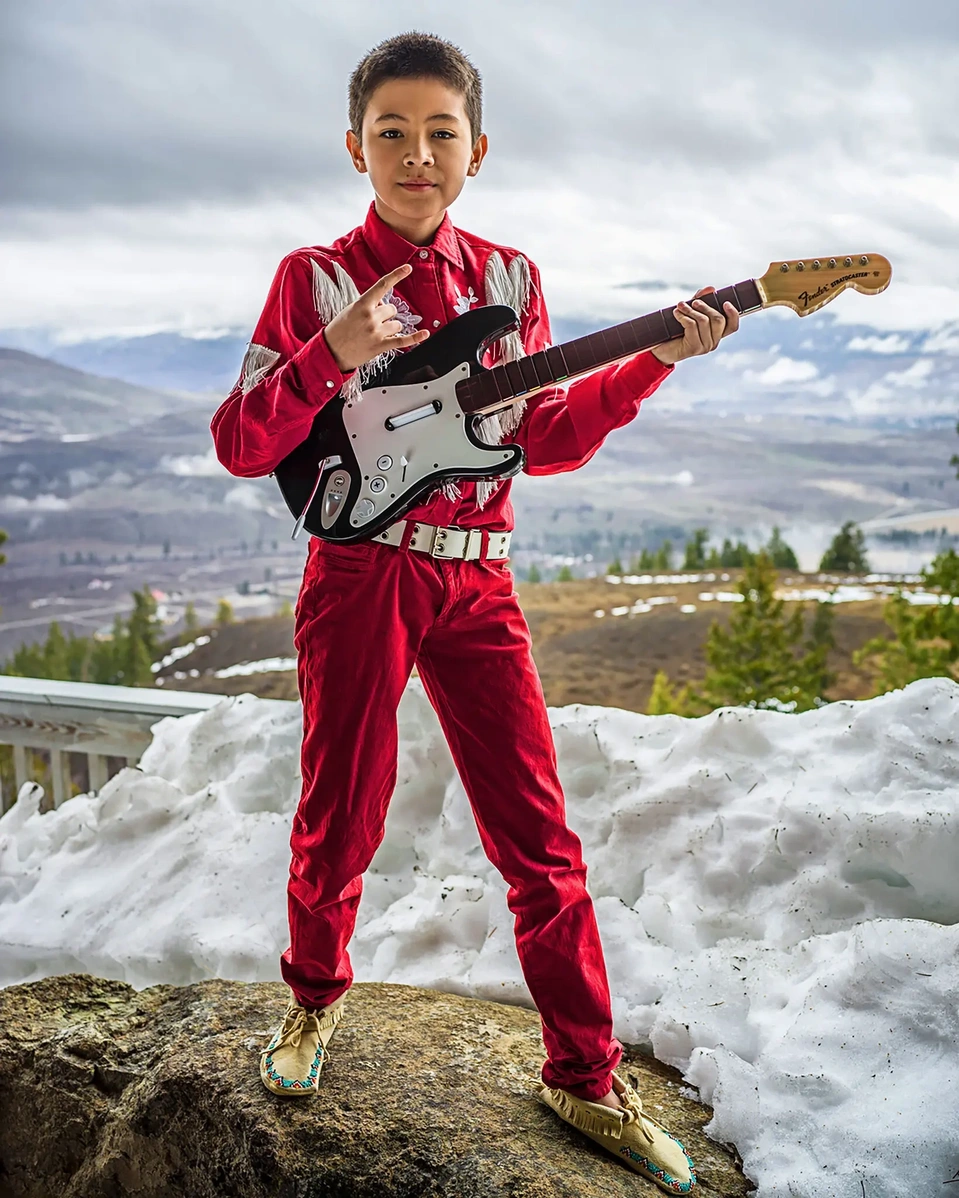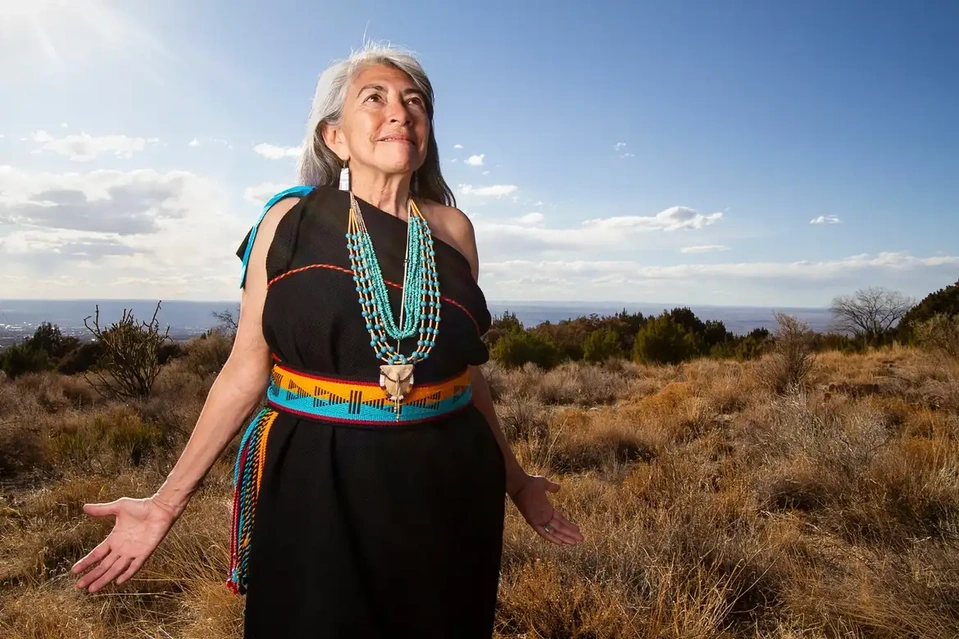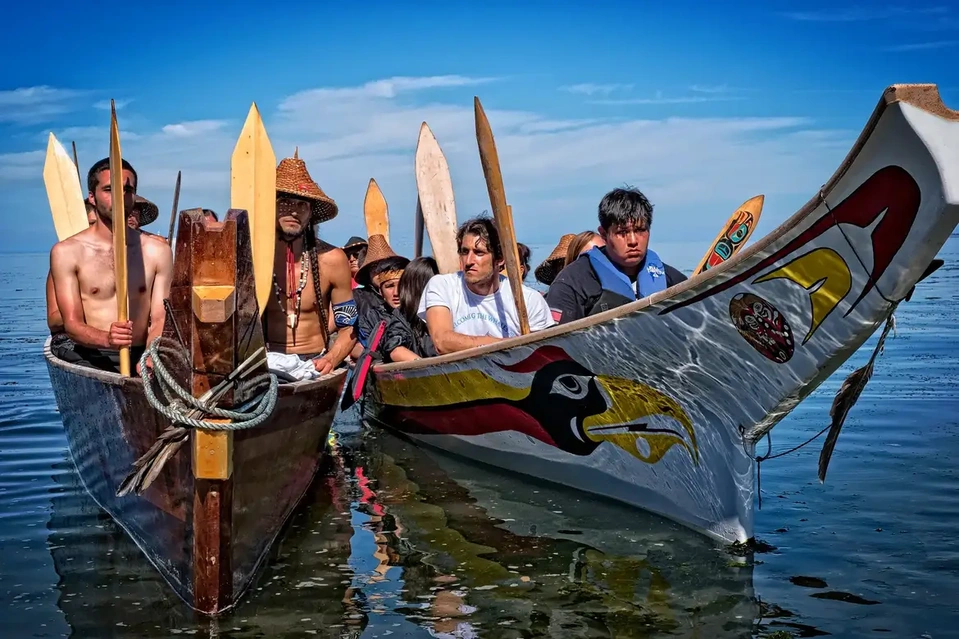 Images featured in the New York Times