I went on a hiatus to New Mexico and I found Uncle Uppie.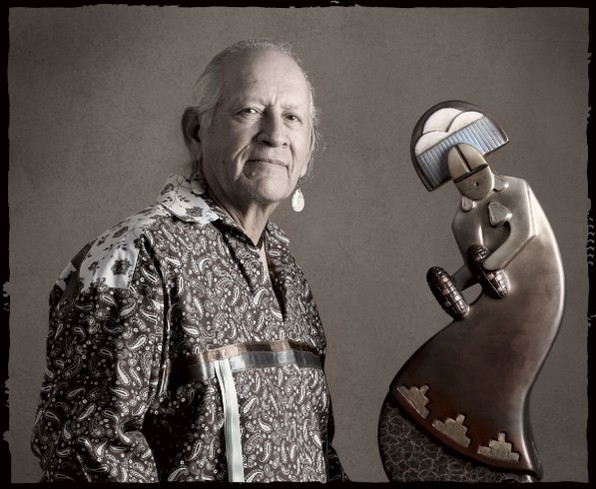 Uncle Uppie (Upton Ethelbah Jr., aka. Greyshoes) is a stone sculptor from the Santa Clara Pueblo and Apache Tribe, though he lives and works in Albuquerque. As an artist, one always seeks inspiration: be it the land, the music, the love-life, or in this case, the fellow artist, I was incredibly inspired by Uncle Uppie's story…

Upton Ethelbah Jr. retired from The Santa Fe Indian School in 1998 at the age of 55, (and here's the magic) he then decided to make his first sculpture. One year later in 1999, Ethelbah's first bronze "Pueblo Corn Dancer", was judged Best Contemporary Native American art work at the Colorado Springs Indian and Spanish Art Market. And ten years later, in 2009, he was awarded First Place in Stone Carving at the Santa Fe Indian Market, and he was named the Featured Artist at the Living Treasures Native Art Show and was named a Living Treasure by the NM Museum of Indian Art And Culture.
His story is a true testimony that it is never too late to find new passions; and that making art any way, despite one's age, or perceived notions of limitations, may be the true road to artistic freedom.
So, check his work out at www.greyshoes.com.